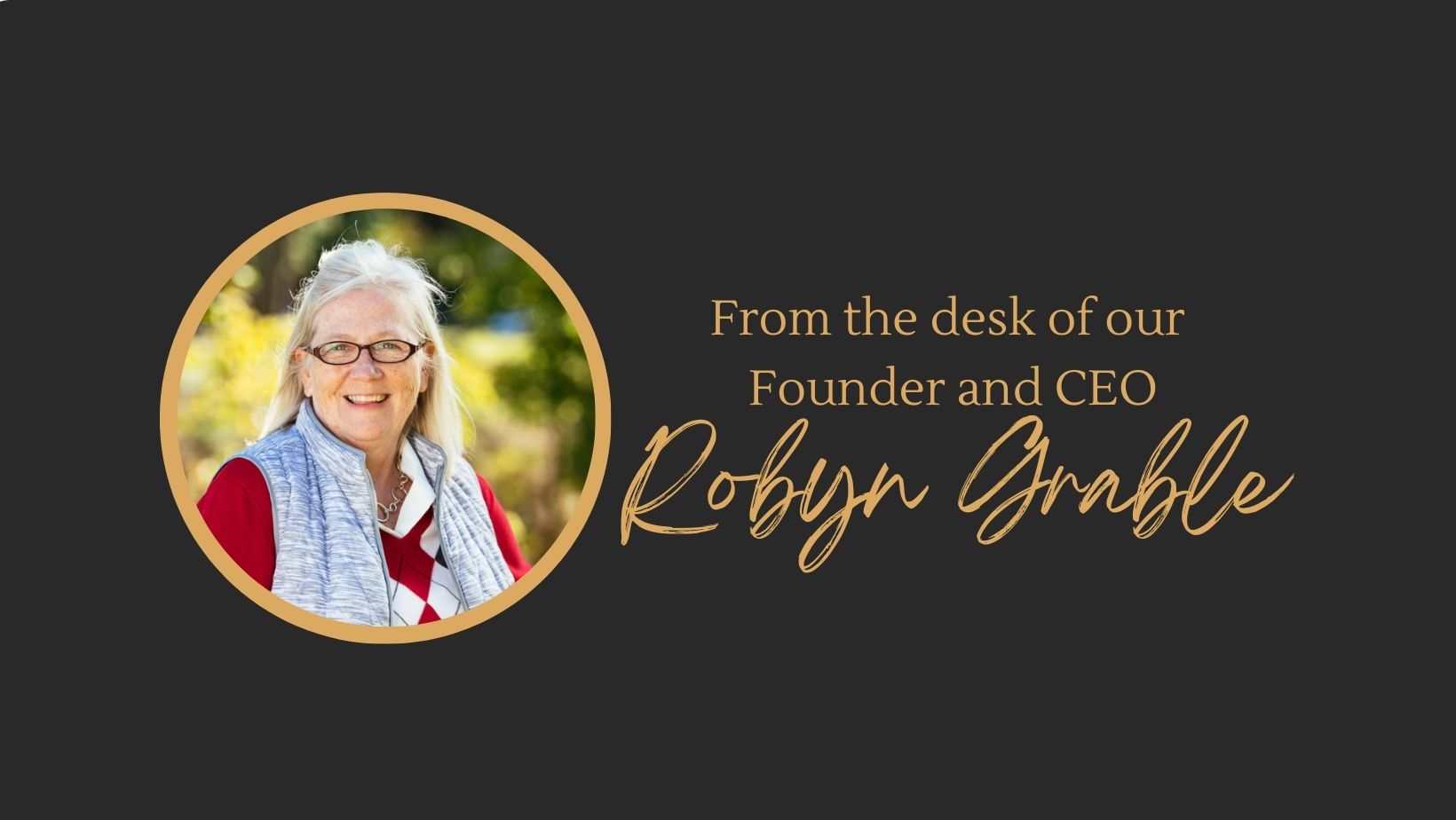 August is back to school for many across the United States. It's a great time to talk about my favorite subject: Skills! ​
​
According to a study by McKinsey, 65% of people who left their jobs between 2020 and 2022 did not return to the industry they left. 48% went to another industry. They took their transferable skills and found a different career path.
Military veterans take their transferable skills with them as they transition from the military "industry" to a plethora of civilian occupations. Their skills are assets to any industry, any employer, any role. There are currently more open jobs than people to fill them. Technology and AI will continue to change the landscape of the workforce, the skills needed and the talent who have those skills.
As the landscape evolves, new opportunities are available to anyone who wants to take their transferable skills to a new career. New opportunities for anyone to learn new skills and get a better career. New opportunities for employers to find great talent based on skills. The right person with the right skills for the right role. It's an exciting time with so much to look forward to for job seekers and employers. Embrace the opportunities!​
​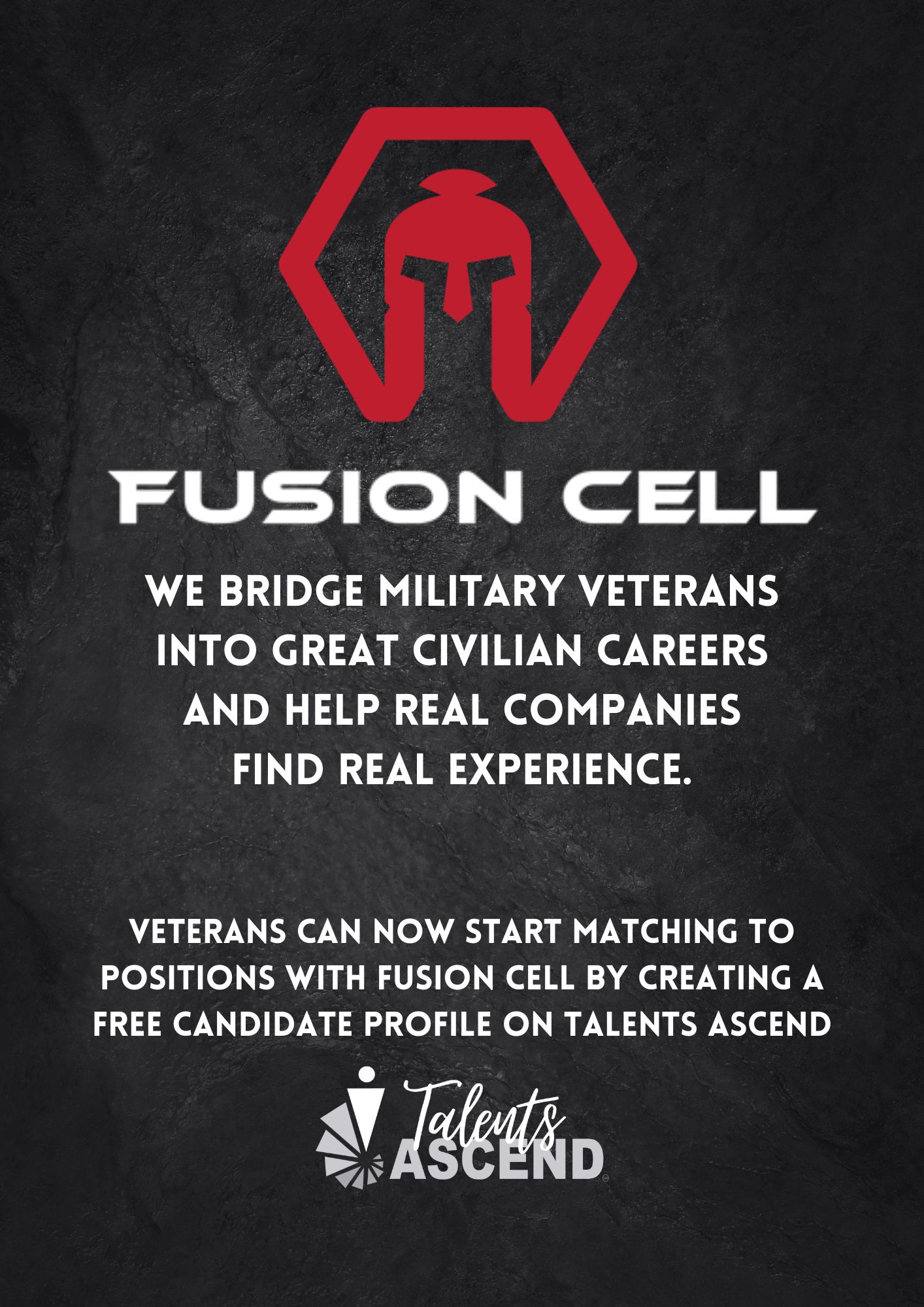 Why Companies are Shifting to a Skills-Based Hiring Model
By Nila Thompson
The landscape of today's business is going through a rapid revolution. Skills-based hiring is changing the way that employers find qualified candidates to help them build a diverse, innovative, and effective team.  While education and years of experience still have value, skills are prioritized when considering what is being brought to the table.  
World leaders, state governors, and CEOs of large businesses have professed that skills-based hiring can help diversify candidate pools and provide a solution to labor shortages. Condoleezza Rice recently spoke on the issue, stating that she was "very much in favor" of the new model. 
What do you need to know about skills-based hiring? Why are employers changing a centuries old resume process to join this revolution?  
Skills-based hiring focuses on valuing candidates based on specific skills relevant to the job at hand. This methodology brings with it many benefits that include streamlining the hiring process, organizational restructuring, enhanced team performance, and overall success of the organization.  
INCREASED TALENT POOL: 
By concentrating on skills rather than formal education as a filter, employers are able to widen their talent pools. This not only gives employers more candidates to select from, it also opens the door to diversity and inclusion. Finding the right person for a role is about finding someone with the skills that are necessary to get the job done.  
DEFINING ROLES BY SKILLS:  
Rather than creating job descriptions using a task list, employers can now easily pinpoint the exact skills required for the position. This ensures the candidate possesses the knowledge required to excel from the first day of hire. The result brings increased productivity and shortened learning curves to an organization.  
A REDUCTION IN BIAS: 
Resumes are a playground for unconscious bias, from the name at the top of the page to the experience at the bottom. When a candidate is looked at for their skills aligned with the skills required for the position, other biases tend to be decreased.  
CAREER SATISFACTION:  
When candidates are hired based on their skills, they're more likely to find their roles fulfilling and purposeful. This alignment between job responsibilities and individual strengths often leads to increased job satisfaction and reduced turnover.  
COST REDUCTIONS:  
Skills-based hiring can also save time and resources. Posting a position on multiple platforms, sifting through piles of resumes and conducting countless interviews of applicants can be costly. A skills-based model allows organizations to identify the best-fit candidates efficiently and effectively. Using tools such as Talents ASCEND, allows hiring managers and recruiters to easily find the top candidates with the right skills, quickly interview them, and begin the hiring process.  
STREAMLINED TRAINING AND DEVELOPMENT:
Using a skills-based system allows organizations to quickly identify shortfalls in their workforce. This allows employers to develop a training strategy and effectively identify opportunities for growth within the organization.  
With this incredible shift to a skills-based hiring model, organizations are redefining how they are building their teams. Companies are able to focus on the abilities of their employees, identify shortfalls within their workforce, and quickly develop training plans to overcome those deficiencies. This type of hiring allows access to larger talent pools, more diversity, and truly unlocks the full potential of their workforce.  As businesses continue to navigate an ever-changing world, embracing skills-based hiring is not just a trend but a strategic imperative. It's time to unlock the doors to a brighter, more skillful future.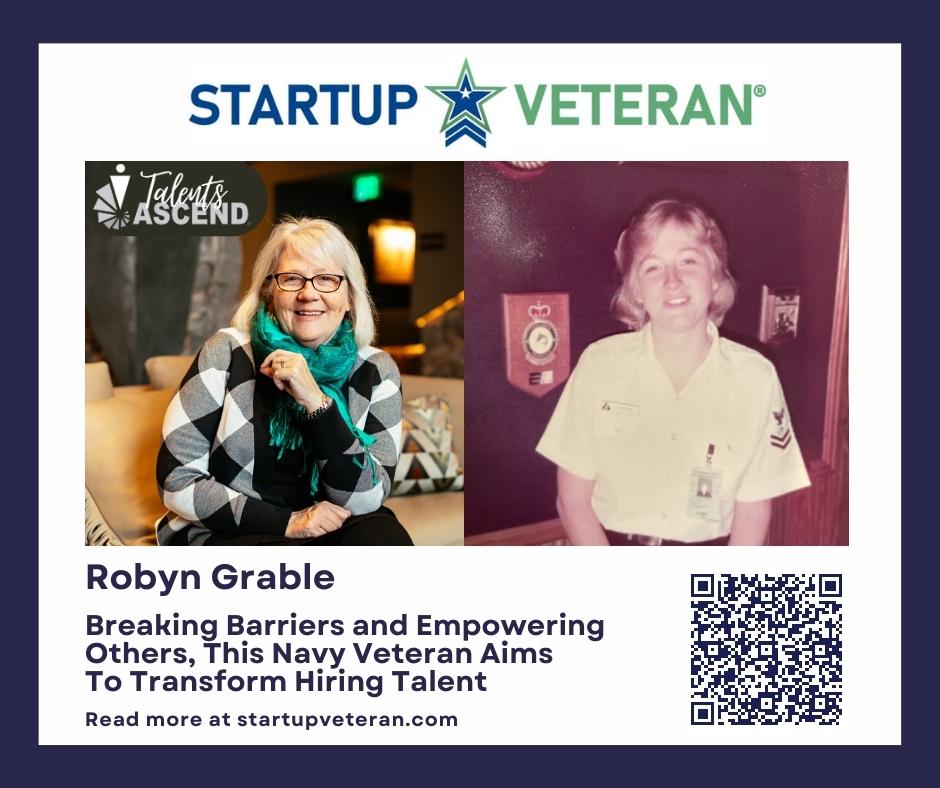 In this Startup Veteran Edition…​
Discover the obstacles and challenges Founder and CEO, Robyn Grable faced and how each one of them let her from her vision in 2014 to her reality today. ​​
Read about it here.​​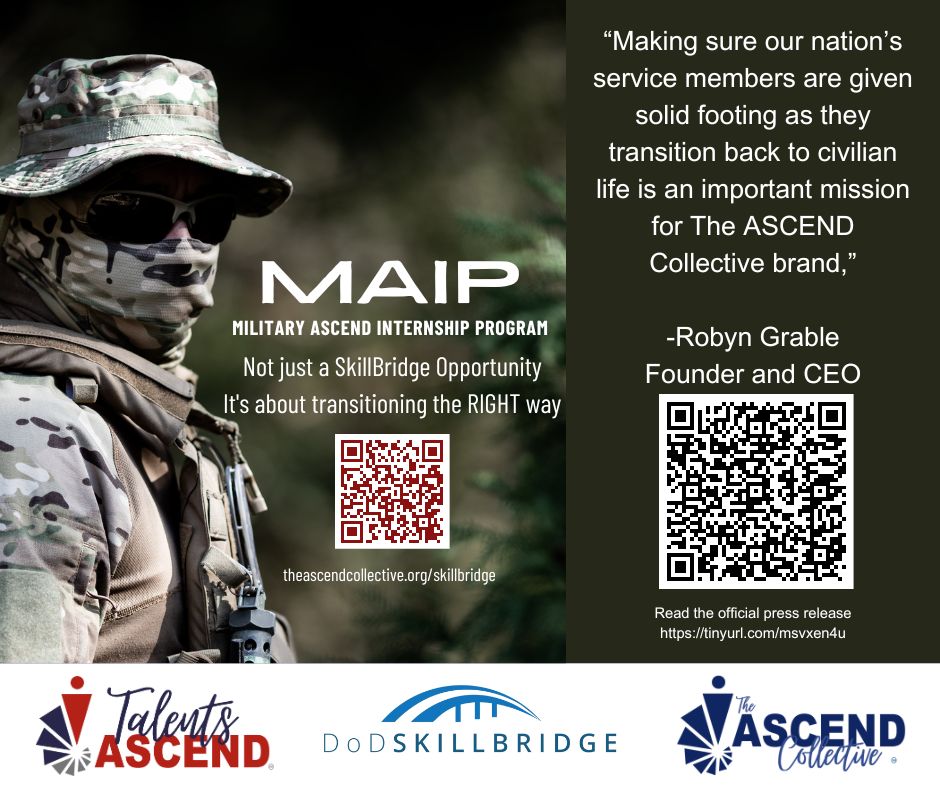 MAIP, Military ASCEND Internship Program, offers more than real life civilian working skills. Our program is about the full transition process. ​
​
With a team made up of Veterans and Military/Veteran spouses, we understand the challenges that our interns and their families are facing. It's our goal to ensure they are given the best possible transition back into the civilian workforce. ​
​
Read more about the MAIP SkillBridge program in our official press release.​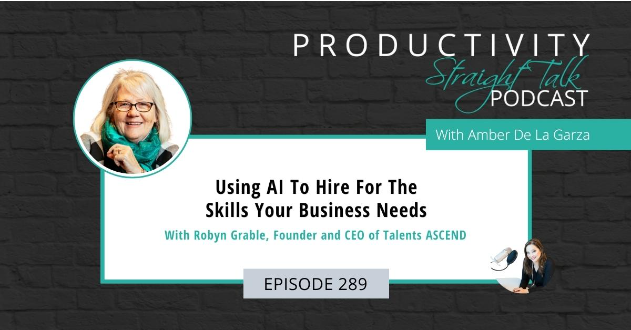 Productivity Straight Talk with Amber De La Garza​
"Business owners wouldn't randomly or reactively try and get clients or try and sell their products or services. There is a methodology to sell your service. It's the same thing with your employees. Your employees are the assets of your business. They are an investment in your business." ​​